STAR ISLAND YOGA RETREAT
Taking the Leap
17th Annual | Sept 12 - 15, 2019

MARK YOUR CALENDARS! SEPT 17 - 20, 2020 STAR ISLAND YOGA RETREAT
THEME: THERE IS NO WRONG WAY HOME.
INFO COMING SOON!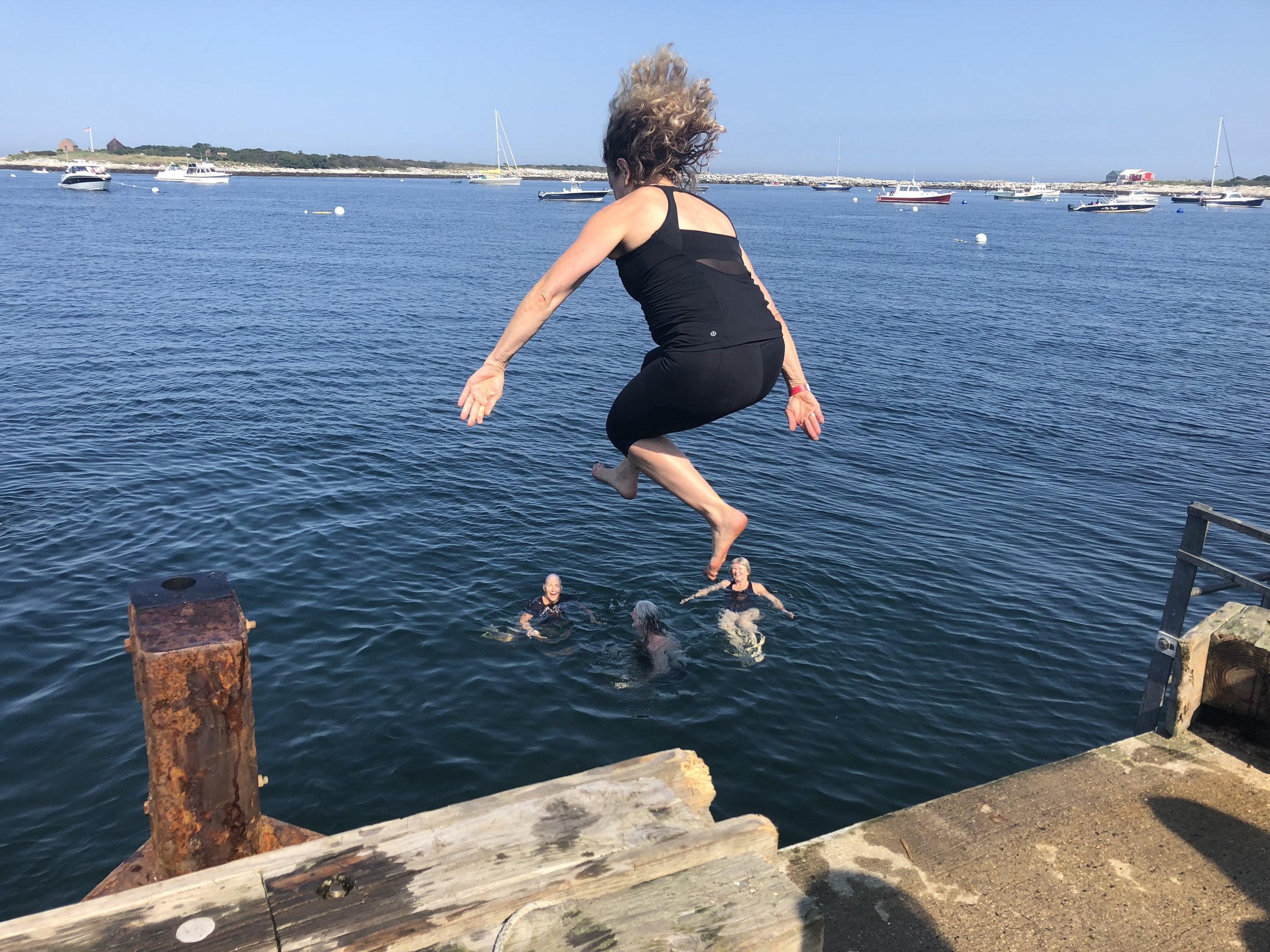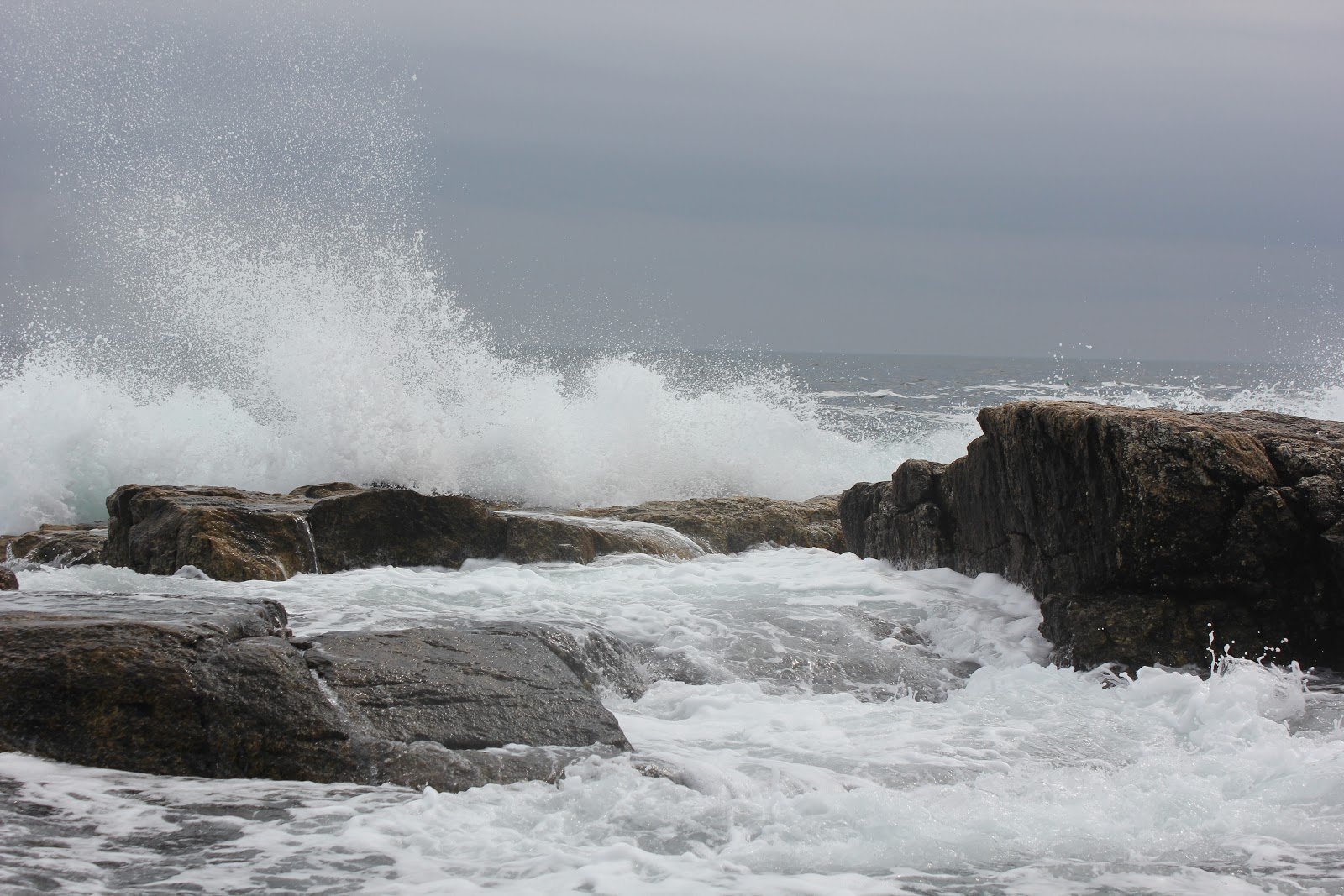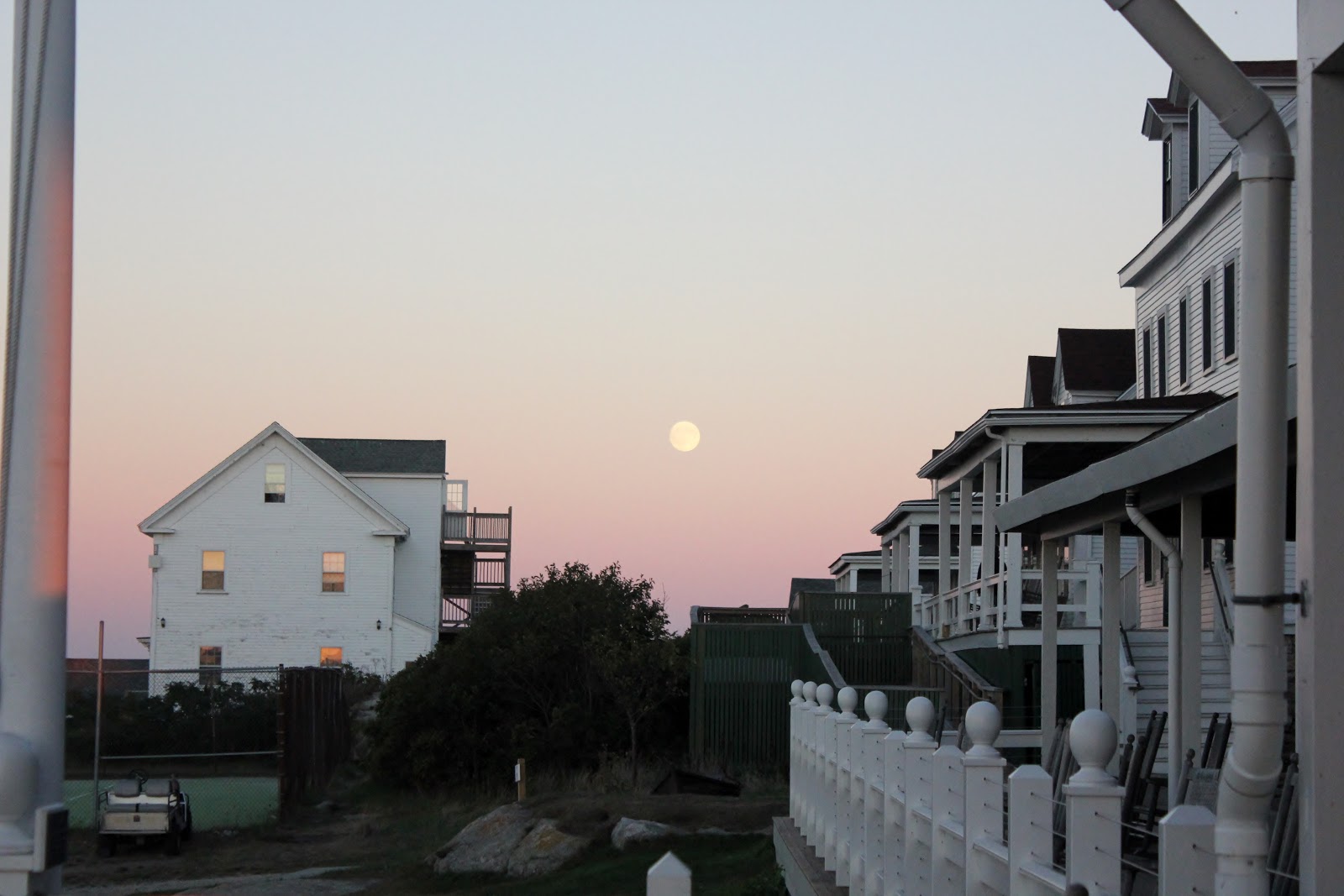 Taking the Leap can mean so many things—leaping into a new phase of life, leaping into new challenges, leaping into joy, together! This is our 17th annual retreat on Star Island, a granite oasis where the air is clean and salty, the sea is all around, and the sounds at night are laughter and the low OM of a bell buoy. As always, we bring together some of New England's top yoga teachers and most delightful students. Deepen your practice and release your daily cares during this truly special long weekend, with the option to extend your stay an extra night.
We bring a whole team of teachers with different specialities so that you can take up to six classes a day! We all teach once a day and enjoy taking each others' classes as well. If you yearn for relaxation, meditation and time to rock on the porch, you can do it. If you want a challenge to push your inversions or work up a sweat worthy of a leap into the sea, you can do that too! Often all of this is possible, in the same day. Unlike other yoga retreats, there's always something yoga on offer, but likewise we are delighted when you want to rest and integrate, and do nothing. Whatever your yoga experience when you arrive at the dock, we can guarantee you'll learn something new on the island.
During the day we begin with chanting at sunrise, gentle yoga before breakfast, two more challenging sessions before lunch and two classes from a range of traditions before dinner. In the evening yoga nidra and chapel meditations have become traditions, and we may also feature a Thai partner massage session or a concert, a bonfire or singalong. This year we have gentle and challenging flow yoga, Iyengar alignment and inversions, and time to meditate and chant.
For our 17th year we are looking forward to a full weekend playing, laughing, stretching our bodies and renewing our spirits. Friends old and new, please join us! Also consider staying over the Sunday night with us and enjoying the island as it quiets down.
Cost (all prices per person)
SCHEDULE FOR 2019 | WAIVER FORM |
WE ARE WAITLISTED!! Contact us for last minute opening OR sign up for our one day yoga conference option(info below)
CONFERENCE FEE:
Early Registration by 4/1 $180
After 4/1 $210

ROOM AND BOARD (includes food and boat). Please see our FAQ page for information on our Cancellation Policy and other information. Partial scholarships are available through Star Island.
Standard Single Room - $601 Room & Board + Conference Fee

Motel Single - $794 Room & Board + Conference Fee - private toilet, no shower–few available

Standard Shared Room - $454 per person Room & Board + Conference Fee - could be double, triple or quad

Motel Shared - $553 per person Room & Board + Conference Fee - private toilet, no shower–few available
*Standard Room—Shared Rate: Depending on the size of the room, the Registrar will assign roommates if none are specified on registration. Upgrade rates will not be charged if preferred room is unavailable. Star Island makes all attempts to honor room option preferences indicated on registration, but they are NOT guaranteed.
Option 1: One day one night Yoga Festival! Come out on a boat from Portsmouth on Sunday September 15, and join in the yoga classes we are offering that day! There's a meditation and class before a barbecue dinner, and an evening of relaxing activities as well. On Monday morning, early risers can enjoy sunrise and a class before breakfast, and meditation and another class before the ferry back to Portsmouth at 11:45am. Cost is $200, including meals and ferry. Parking is $14 each day.
Option 2: Add on an extra night to the Yoga Retreat! Already on island for Yoga? Add on an extra night, including a class after lunch on Sunday after the rest of the conference departs. After a barbecue dinner, there will be an evening of relaxing activities. On Monday morning, early risers can enjoy sunrise and a class before breakfast, and meditation and another class before the ferry back to Portsmouth at 11:45 am. Cost is $100 for the extra night. Parking for the extra day will be $14 extra.
Option 3: Just stay a few hours extra and enjoy the Regatta. Already on island for Yoga? Add on a few extra hours, perhaps an extra yoga class, and take the ferry back on Sunday evening at 6:45, arriving in Portsmouth about 8 pm. If you'd like to join in the barbecue dinner, you can buy a ticket on the island.
Please email aminer@starisland.org to register for any of these special options.
YOUR CHARGES INCLUDE:
Lodging, meals, yoga classes and round trip travel to Star Island on your designated ferry run.
Your room and board charges less deposit paid during registration will be presented to you at the front desk of the Oceanic Hotel. Your bill may include additional charges and incidentals, i.e. rowboat use, parking at Portsmouth dock ($14 a night), lobster. Individuals registered together for the same conference will appear on the same bill. Payment is expected before you depart the island. Failure to pay on-island will result in a $25.00 fee. Accepted payment methods at the front desk are Cash, Check, Visa, MasterCard, Amex or Discover.
WHAT PEOPLE HAVE SAID ABOUT STAR ISLAND YOGA RETREAT:
"I've never had something become such an important part of my life so quickly. In just two years I have come to treasure this retreat as an annual dose of perfection."
"I expected great yoga—and of course we got that—but what I never could have predicted was what a wonderful and welcoming community I would be joining. Such a beautiful experience in every way."
"Key for me was being able to move to the 'next level' in a couple areas."
"I'm so grateful for this most amazing experience! I had no idea what to expect but can honestly say that I enjoyed every class (and I went to every session) and every teacher."
"Star Island has an immediate effect on me—I just slow down and my priorities rearrange like tumblers falling into place."
"This was my first trip to the Island and my first actual retreat. This has been the best experience I have had in my yoga practice. It is my recommendation that all levels of yogis attend this conference."
"It's hard to believe all of this fit into three days…kudos to the organizers for creating a schedule conducive to fitting in time for classes, meditation, rest and socializing!"
"Sometimes a group of complete strangers creates an intimate experience of community with inexplicable ease. Star Island, the teachers, the students, all combined to crate a truly memorable experience for me."
"Every year it gets better."
"I spend a lot of time dispensing advice to clients to take care of themselves, to recharge, to restore; it was my turn and it was perfect."
"Wonderful experience. I came seeking inspiration and found it!"
"It was so joyful to spend time surrounded by a collection of mindful people."
"Being relatively new to yoga, I loved taking the many different classes with many different instructors."
"I feel completely renewed and recentered."
THINGS TO BRING:
Luggage is limited to 40 lbs, preferably split between two duffel bags (though that isn't mandatory). You may want to pack some of this in your luggage:
Some cash for the Snack Bar

Books and games (there are no televisions on Star)

Decent shoes for hiking around the island

Towelettes (in between showers, although there are also washcloths and plenty of hot water to sponge-bath with. Showers should be every other day.)

Swimsuit if you are brave enough to plunge into the seawater off the dock – there is a lifeguard and a rinse off shower! But it's cold!

Bug spray if you plan to be out at night.

Wine or beverages of choice

It can be very cold on the island if it rains so bring appropriate clothing

Camera

Something to donate to the Silent Auction—every year, this event raises money for our scholarship funds to help bring new retreaters out next year.

Yoga mat and props—we suggest a strap and two blocks if you have them. The Island air gets quite humid, so bear this in mind when packing—don't bring any props that are very precious or hard to wash!
SOME STUFF YOU MAY WANT TO LEAVE AT HOME
The Island is a retreat and conference center, and while visiting we encourage —sometimes even embrace—a less technology-dependent lifestyle. So you may want to leave your laptop at home, especially since connecting to the Internet can be difficult. Cell phone use is limited to your room on the whole. There is a business center if anything really crucial happens.
BOAT TIMES (PLEASE ARRIVE ONE HOUR EARLY)
Thursday Sept 12 Arrival to Star Island : 11:25am leave Portsmouth on Thomas Leighton Boat
Sunday Sept 15 Departure from Star Island: 2:55pm on Thomas Leighton Boat, option to leave at 6:45pm on Thomas Leighton Boat if you choose to stay for the Regatta.
Sunday Sept 15 Arrival to Star Island for Regatta/1 Day option: contact us for boat times at info@rasamaya.com
Monday Sept 16 Departure from Star Island 11:45am Challenger Boat

The boat takes between 60 and 75 minutes, or longer depending on weather conditions. Want to know more about Star Island? Visit www.starisland.org
FOR MORE POLICIES INCLUDING CANCELLATION, MEDICAL CONSIDERATIONS AND MORE PLEASE VISIT: www.starisland.org/conferences/info/